Gospel Tech
with Nathan Sutherland
175. How Do We Abide in A Tech World?
Search Results placeholder
Podcast Description
A resource for parents who are feeling outpaced and overwhelmed as they raise children in a tech world. Our goal: Equip parents with the tools, resources, and confidence they need to raise kids who love God and use tech. Join us every Tuesday for a new episode!
About The Hosts
Hi, we're Nathan and Anna Sutherland. We've been married nearly 16 years. As millennials, we remember getting off the couch to change the channel AND we get frustrated with poor wifi. We're committed to reminding families how Jesus changes everything: even our tech use.
175. How Do We Abide in A Tech World?
How do we abide?
Jesus says it's crucial: "I am the vine; you are the branches. Whoever abides in me and I in him, he it is that bears much fruit, for apart from me you can do nothing." (John 15:5)
But what is it, and how do we do in this on-the-go tech world of ours?
Today we're going to discuss four ways to make conscious, moment by moment decisions to follow Jesus with our everyday choices. We'll use four great books on the subject to help us discuss how to:
Keep tech in its proper place
Trust God for the little and the big things: hope, joy, and even our personal desires, make-ups, and goals.
Prayerfully change habits and behaviors that celebrate hurry
Participate in the daily battle that is setting our minds on the things of God
Show Notes: https://bit.ly/3BZSjlL
How do we abide? Jesus says it's crucial: "I am the vine; you are the branches. Whoever abides in me and I in him, he
[...]
May 30, 2023
Let's make this summer amazing. We can do it on a budget, with our families, in town. You don't have to spend a lot of
[...]
May 22, 2023
Summer is approaching fast, and we need to assess our tech to ensure we're ready for the fun, freedom, and digital changes that come with
[...]
May 16, 2023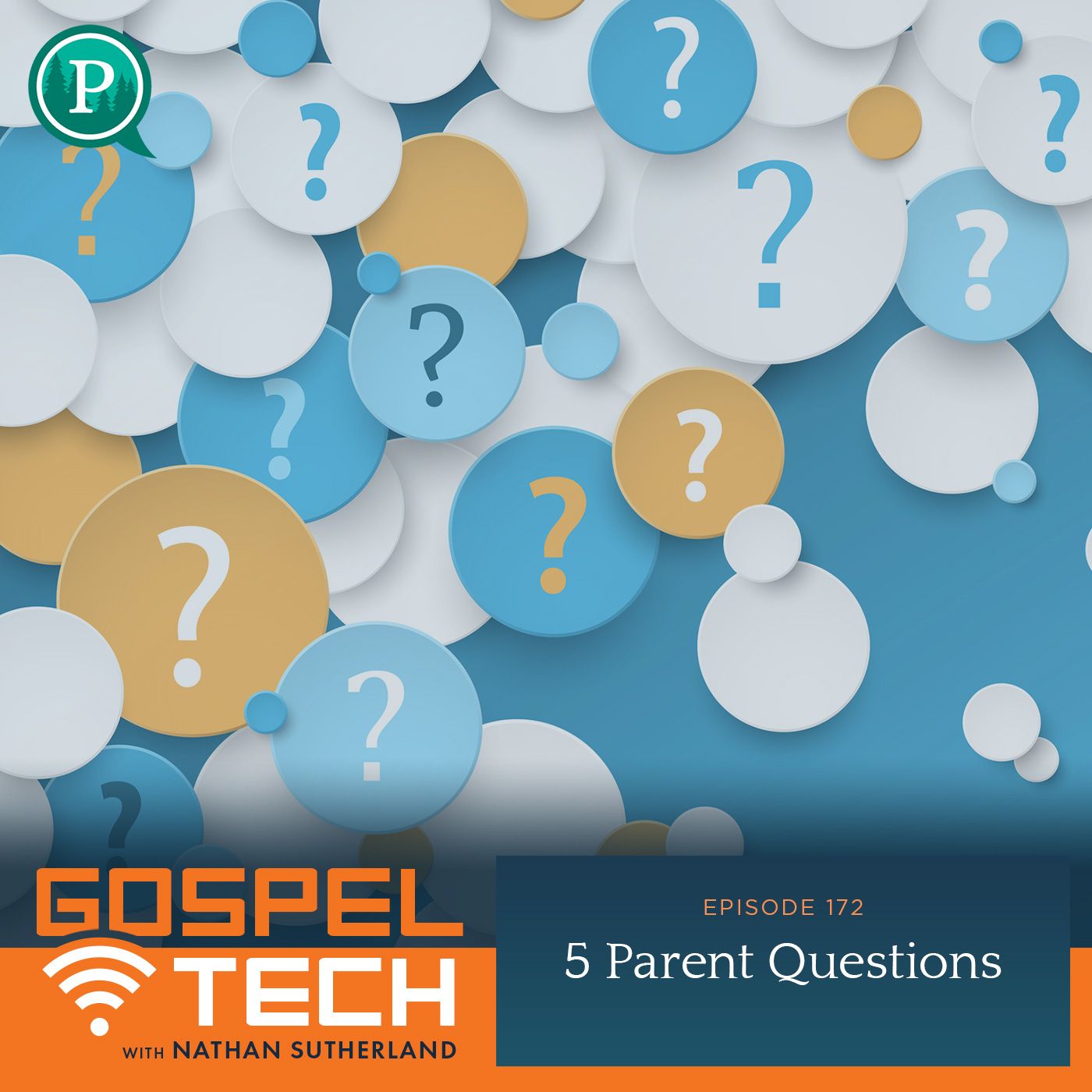 I've received a lot of amazing parent questions this past wee. In today's episode we address five parent questions: How can we share the Gospel
[...]
May 9, 2023
Today we're going to discuss three types of helpful tech: Hedge Tech Growth Tech Purposeful Tech With each of these we'll discuss specific examples, how
[...]
May 2, 2023
This episode almost didn't happen. I rewrote it three times. I had to fully record it twice. I pray it'll be useful. I want to
[...]
April 25, 2023
Justin Pavey returns to the show for a third time to talk all things parenting, digital, and raising kids in a nerdy house with Jesus
[...]
April 18, 2023
He is risen! In light of Easter, let's think about our eschatology of our technology. When Jesus returns, what tech will still be here? Today
[...]
April 11, 2023
What happens when our child wants to make a mistake? We've talked extensively about how to build a hedge around your network, devices, and family.
[...]
April 4, 2023
Search Results placeholder